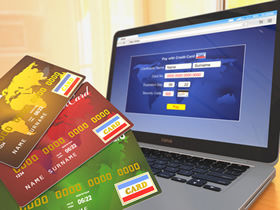 Getting the best credit card deals comes from due diligence and research on your part. Understand credit card features, cash back and points earned on credit card rewards programs before you apply.
Credit Card Features: Before picking the card that will best work for you, it is important for you to go though all the details that the various credit card companies are offering you. Make sure to read all information, including the small print. Here are some of the features you will commonly encounter when it comes to evaluating credit card offers.
Fees
Credit card companies have various fee schemes and it is important to understand them if you wish to come up with strategies on how to avoid them.
The Annual Fee
This fee is applied by some companies for using their cards. However, due to the highly competitive nature of this market, you can often eliminate it if you contact a customer service representative.
Cash Advance Fee
Such fees are usually charged by the majority of credit card companies for cash advances. Although the exact level of these fees may vary, they usually tend to be quite high. Besides charging you a one-time fee, they may also charge a significantly higher interest rate for this money. In addition, in the case of cash advances, interest charges are accumulated right from the beginning without a grace period being granted.
Because competition is quite intense, many companies have started to give an initial cash advance and convenient balance transfer rates for a given period of time that you may use to transfer any balances from a different card. But be careful to verify the fee that some companies do charge for this transfer before you actually initiate the process.
Miscellaneous Fees
Such fees, including set-up, late-payment, over-the-credit-limit, and return-item fees can all accumulate to generate a severe sum of money.
Incentives
In such a highly competitive market, incentives can represent the best tool to capture new as well as existing customers. Some examples are refunds on purchases, regular flyer miles on specific airlines, and extensive guarantees on purchases.
If you accumulate and regularly use flyer miles, credit companies also offer additional incentives like car rental or travel insurance. However, do not forget that their key hope is that the more you travel, the more you will use your card.
Credit Card Reward Program
Most card companies count on the successful operation of your business and personal finances. Because the market is so competitive, they will do anything possible to make their cards as appealing as possible to you. For example, by simply using their card you will be able to collect points that will be used to give you different kinds of rewards. Depending on how many points you have collected, your reward will also vary. You can even quality for cash back rewards with some companies. Remember however, the only way to accumulate points, or earn cash back rewards, is by spending and charging on your charge card.
Therefore: Make sure you know what you need and do not get involved in superfluous purchases just to collect points.
Related Articles
Learn more about credit cards and your credit score with these related articles:
All about Credit Cards … a series of articles on choosing credit cards, how to evaluate them and where to get them, quickly and easily!
Your credit score … what to do, where to go, and how to handle it …
Top of Finding best credit card deals happens when you know the credit card features.