Credit is one of the most important things to have in today's world.
Your credit score decides what house you can buy, which car you can afford, and much more
Reliable credit repair companies are plentiful, and their sole focus is to help people with low credit scores bring their credit back into good standing. We'll look deep into the role these companies play in your credit, and which ones are the best option for your needs.
Top Credit Repair Companies & Services
Today's credit cleanup services work to improve your FICO score by removing negative entries in your credit history. These can include, but are not limited to the following:
Late payments
Liens
Repossessions
Foreclosures
Errors in your report
At DebtSteps, we look at all the major credit repair services to find the top choices for people who are in need of credit repair. The factors we look at include the number of items removed from credit reports, customer satisfaction, the efficiency of the company, and of course the price.
Having done that, these are the top credit restoration agencies for 2019:
---
---
---
---
How Can These Companies Improve My Credit Score?
The process to repairing your credit works by finding and eliminating negative aspects of your credit report by disputing them. While it's impossible to remove everything, according to Randy Padawer who is the Consumer Education Specialist at Lexington Law, these services work like so:
"Credit repair leverages your legal right to three standards: credit reports must be 100% accurate, entirely fair, and fully substantiated. Too many lesser companies skip over those last two standards, which involve communicating with your creditors, in favor of depending on simple credit bureau disputes by themselves."
Let's consider an example. Say you have a collection that has been sold to several debt collectors. This could result in the same collection appearing on your report multiple times. While you can't eliminate information that is accurate, a credit repair agency could remove the duplicate entries on your report, each of which can lower your credit score.
This would be a valid dispute, as the multiple entries aren't "entirely fair" as mentioned above. This example is one of many opportunities where credit cleanup can be used to improve your score.
In fact, a recent study done by the Federal Trade Commission, they discovered that a shocking, 1-in-5 consumers, have an error on at least one of the major credit reports. Once you've chosen a repair service, this is the process they will follow:
Step One: Identify Issues
The first step involves pulling your report from each of the three major credit reporting agencies which include Experian, TransUnion, and Equifax. With this information, they will have complete access to your current credit standing and they will be able to spot opportunities for repair.
You may wonder why they pull your report from all three credit reporting agencies. This is to ensure complete accuracy in their disputes. Each agency has a unique "data furnisher" that is used to gather credit information.
As a result, the reports will differ slightly, and errors can appear on any of them. By collecting all three, a strong credit repair service will be able to find and dispute any possible errors.
It's important to know that this critical first step will help you learn how to fix your credit.
Step Two: File Disputes and Gather Supporting Documents
The next step the agency will take is to request any possible documents they can use to support the disputes they've identified. A simple example is a late payment that was the result of an error on the credit card's website.
By providing documents showing that you made the payment on time, a credit repair agency can easily dispute the late payment and have it removed from your report. With more complex situations, it can be extremely difficult to determine which documents you should send.
A credit restoration company can help you here by using their experience and knowledge to pinpoint the exact documentation they need to support the dispute. Serious situations like identity theft can be remedied by a credit cleanup service since they will know how to properly dispute the charges.
Step Three: Process Disputes and Remove Negative Entries
Once the credit service provider has filed the disputes with the proper credit bureaus, they will provide the proper documentation to back up the claims. Legitimate credit repair companies will leverage laws like the Fair Credit Reporting Act to ensure anything that can be removed will be.
Using this, in conjunction with other laws like the Fair Credit Billing Act, will ensure that every possible avenue is being explored to get you the best results.
How Long Until I See Results From Credit Repair Agencies?
The speed at which you see noticeable results will depend on a number of factors. Companies like Sky Blue Credit will file multiple reviews per month (15 in their case), which will result in more actions being taken.
Removing negative and inaccurate items from your credit report is among the fastest ways to improve your overall credit score. Credit bureaus themselves are required to resolve disputes within 30-days after it has been filed. In some cases, they extend this deadline to 45-days, but this is rare.
The removal of these things will result in more opportunities to buy a house, a new car, or even open a new line of credit faster than other methods of improving your credit.
Despite all of this, there's no exact way to predict how and when your credit score will improve. This is all dependent on the complexity of the disputes. That being said, your best tool when choosing a service to repair your credit, is to look at the success they've had with previous clients.
That why we look hard at the customer reviews and testimonials when reviewing various credit cleanup services.
Can I Repair My Own Credit?
Taking on the task of repairing your own credit is indeed possible, but it requires a massive amount of work. Even if you're able to do everything yourself, you would still be missing out on the knowledge and experience a credit repair service can offer.
Specifically, this knowledge can reveal new types of leverage with supporting documentation that will raise your chances of having the negative element removed. You cannot completely fix your credit overnight, either.
While it's true that some errors can be removed faster than others, overall credit takes more time to build up than it does to break it down. Consider these elements that can stay on your report for years:
Late payments remain for 7 years
Foreclosures stay on the report for 7 years
Collections remain for 7 years and 180 days
Short sales stick around for 7 years
Bankruptcies don't go away for 10 years
Tax liens, charge-offs, and repossessions are all 7 years as well
In some of these cases, a portion of the information could be inaccurate. Removing it would be extremely beneficial for your credit score, but only if your dispute is clear, concise, and contains the proper documents. If you are missing any of these factors, that error could remain for years.
A study done by the Federal Trade Commission found that credit disputes which were correct and backed up by proper documents were resolved in the person's favor 79% of the time. With so much to gain, it's better to let a professional handle this than to possibly make a mistake and lose out on the opportunity to have the best credit repair possible.
Putting your Trust in Credit Repair Reviews
The most important thing to do when trying to repair your credit score is to find legitimate credit restoration companies. These are companies you can trust with this incredibly important aspect of your finances.
While it is possible to repair parts of your credit yourself, these companies have experienced professionals who can pinpoint opportunities to improve your credit faster than anyone else. While we do all of the research for you here at DebtSteps, it's important that you understand what defines a credible credit repair service. Consider these warning signs of a bad company from the Federal Trade Commission:
They do not inform you of your legal rights
They ask you to contact the credit bureau yourself
The company asks you to creating a new credit identity, dispute everything on your report, or other illegal actions.
The service does not provide a written contract on the services they will be performing
The companies we recommend are 100% legitimate, but if you decide to do your own independent research, be sure to keep these warning signs in mind. It's always a good idea to move on if you're seeing promises like "a 100-point jump immediately in your credit score!" this is not something they can promise.
Some great signs of a legitimate credit repair agency are a focus on your side of the story and the ability to explain in detail how they are going to represent you to the credit bureaus.
Now, let's find out how these services work to improve your credit score:
How Do We Write Credit Repair Reviews?
With so much at stake, it's fair to say that you want as much information as possible about the credit repair services you're considering. This is where credit repair reviews come in handy. Here at DebtSteps, we have a streamlined and comprehensive method for reviewing credit cleanup services:
Our review process begins with a complete and total look at the services the company offers and what they are promising to users. We ensure that there are no warning signs or red flags first. Once we've seen that the company is legitimate from a basic standpoint, we start looking at other types of information on the service:
A history of the company is important to see how long they've been assisting clients
The number of items successfully removed from credit reports
What services they offer specifically (What types of negative elements they target, differentiators like free consultations, etc.)
The types of communication and personalization they offer
Past results with previous clients and customers
The costs for their services
The current rating they have from the Better Business Bureau
All of this information helps us paint a picture as to how they will go about repairing your credit and boosting your overall score. From here, we dig deep into their results and reach out to various customers who have used them to find out how the individual experience has fared in the past.
All of this comes together to paint a picture of the company's accuracy and gives us the power to create reliable credit restoration reviews for our readers.
What is a Credit Score?
With all of this talk about credit scores and how important they are, it's important that you know what a credit score is. This is a number between 301 and 850. Depending on where your score falls in this range, you can be grouped into a number of categories:
Excellent – 750 and up
Good – 700-749
Fair – 650-699
Poor – 600-649
Bad – below 600
These are general categories, but they can vary depending on the lender. In some cases, they may only approve borrowers with a score of 680 or higher, for example. In other cases, borrowers with a score below 700 may receive higher interest rates.
And of course, a low score can completely block you from reaching the life milestones you're reaching for. In some cases, the credit range can also be different depending on the lender. In one scale, a score of 849 could be incredible, while another scale like the VantageScore scale would be less positive because that one goes up to 990.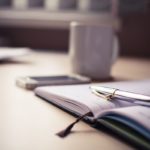 Ultimately, your credit score is used by institutions like banks and credit card companies to decide what the potential risk is for them to offer you a loan. This risk shows them how likely they are to lose out on you paying back what you owe.
What many people don't know, is that your credit score doesn't only apply to banks. Mobile phone businesses, insurance companies, landlord, and even government branches can also look at your credit score to determine if you qualify for their services.
The most common type of score calculation is called a FICO score. Developed by the company of the same name, this score is used  by the vast majority of banks and credit lenders. It was introduced in 1989 by FICO which was named Fiar Isaac, and Company at the time.
While the exact method by which they calculate this score is a trade secret, the company has revealed several factors:
35% payment history – this portion is composed of the negative elements they may be on your report. Things like late payments, liens, repossessions, and so on.
30% debt burden – This is composed of six different metrics, not solely your debt to limit ratio as some would have you believe. Number of accounts, total debt, and the amount paid are calculated here.
15% credit history – The longer you've had credit, the more it has a positive effect on your FICO score.
10% type of credit – If you have a history of managing multiple types of credit, this can look good on your score.
10% recent credit inquiries – soft inquiries like checking your score don't have any effect, but hard inquiries that involve applying for a credit card or loan can affect your score.
Other factors that can affect your FICO score include any money you owe on a court judgment or tax lien. In addition, having one or more consumer finance credit accounts can count against you.
Who Are The Main Credit Reporting Agencies?
As previously mentioned, the main credit reporting agencies (also known as bureaus). Experian, TransUnion, and Equifax are their names. Since we're discussing fast credit repair, it's important to understand how these companies work.
These agencies are responsible for collecting and maintaining the information that is used to form your credit history and ultimately your credit report. This includes your payment history from financial institutions, information from credit card companies, and even data from mortgages, telephone, and utility companies.
Organizations that don't directly lend money typically report to the credit bureaus when you miss a payment or make a late one. Since the credit bureaus are all for-profit companies, they don't share information amongst themselves.
This means that your report can vary from each of the three bureaus. That's why our credit repair reviews always look at the companies that pull your report from all three agencies. This will reveal any discrepancies that only show up on one of the three reports.
Once the bureaus gather all your information, they create reports that they then sell to the lenders who want to determine your creditworthiness. The same goes for insurance companies or employers that use your credit report to determine a variety of factors.
Credit reports are also used to generate your credit score. The information for this can come from any of the three bureaus, which is why the scales of credit scores vary. While we covered the FICO score here in this article, there are actually dozens of different scores.
Credit bureaus are monitored by two government bodies: The Federal Trade Commission and The Office of the Controller of the Currency (abbreviated as FTC and OCC respectively). The FTC is responsible for oversight on the three credit bureaus. The OCC supervises the national banks to ensure they are providing the proper data to the bureaus.
Final Thoughts
Your credit is one of the most important aspects of your financial health. Through credit reports and credit scores, your ability to purchase a home, take out a loan, buy a car, or even apply for a credit card will be affected. If you're suffering from a bad credit score, a credit repair company can help.
Our credit reviews will offer you a detailed and objective look at today's top companies. We will help you find one that is affordable, knowledgeable, experienced, and most importantly, legitimate.
Credit repair can help remove any errors from your reports and improve your score over time. This, combined with smart budgeting and consistent payments will rebuild your credit until you're in good standing with your debt.
Be sure to check out our repair reviews to find out which company is right for you and your needs!
Here is just a sample of
how we can help you find credit card debt relief …
Choosing the right debt solution can be easy once you know what is available and understand how each option will affect your specific situation.
And, you can find all the answers you need right here!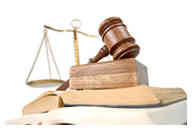 Bankruptcy
Usually considered as a last resort, there are times when you should consider it first. Which chapter should you file? How long does it take? Do you qualify? Which debts stay with you? Which assets can you keep? Learn more …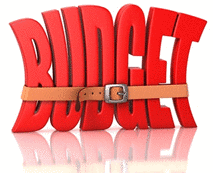 Budgeting
Budgeting isn't something to fear. Embrace it to change your spending habits.  Quick tips for tracking and cutting expenses to affordable levels, budgeting guidelines, ratios you need to know about. Learn more …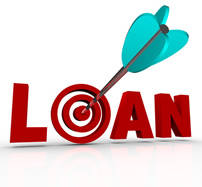 Consolidation
Is borrowing to consolidate debt always a wise choice? Which debts are the best to pay off first with your loan? Will you be able to get a decent interest rate if you refinance your mortgage?  Learn more …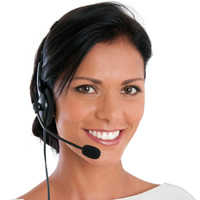 Counseling
Can credit counseling really help relieve a stressed budget? One-on-one consulting can help you get to the root of your money issues. How does it work, what does it cost & what do you need to do? Learn more …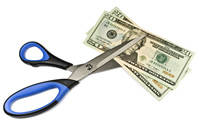 Settlement
There are times to pay and times to negotiate for a lower balance. Which debts can you settle for pennies on the dollar? Do you pay taxes on settled debts? Learn more …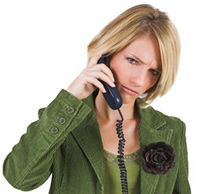 Debt Collectors
What can be done if your rights as a debtor are violated? How can you stop harassing calls from creditors? Get tips on how to handle creditors call you, Learn more …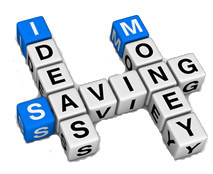 More Tips
Can you rebuild your credit score? Do you want to sell your home to reduce the debt load you carry? What do you need to know about credit cards? Learn more …