Do you remember your first credit card? It's an exciting moment in anyone's life. Suddenly, you have the power to make purchases and pay them off. It allows to experience new things, and reach new milestones in your adult life.
For some people, their entire relationship with credit cards is smooth, but for others, life finds a way to put them in a tough situation. In this scenario, your credit can go into disrepair to the point where no one will approve you for a new card, loan, or mortgage. This is when credit repair becomes a viable option.
We're going to look at the top three credit repair companies currently available to consumers, and examine what makes them so special. We'll follow this by looking at credit restoration as a whole, how it works, and how you can avoid some of the scams currently striking innocent people.
Top Credit Repair Companies Reviewed
While there are numerous credit repair services available, today we're going to look at the top the companies that have been vetted by our review process. We'll look at the features and benefits they offer, and also consider the major aspects of their business as a whole.
---
So, how does Lexington Law perform beyond simple cred restoration? Let's take a look at how they perform in our key categories:
1. Services and Features 
Lexington Law has a huge selection of features that come with their services. You'll start off with a free consultation that allows them to examine your current standing and pinpoint any items on your report that can be disputed.
This is combined with free access to your TransUnion report summary that shows where you stand with this specific credit bureau. As part of their consultation, you'll also get a score evaluation and recommended solutions for your situation.
Beyond their credit consultation and credit fixer services, Lexington Law also offers some awesome educational materials that you can access on their blog. With twelve different subjects that they cover, you'll be able to read about crucial information that can help you secure a positive financial future for yourself.
These articles also cover relevant legislation for credit card holders like the Fair Credit Reporting Act, and others. There's also a public version of their blog that is regularly updated and talks about relevant topics like taxes, interest rates, and more!
In terms of overall features, Lexington Law offers all of the things you want and expect from an established company. They work with both your creditors and the bureaus to remove negative items as quickly as possible.
2. Benefits 
Lexington Law makes the process of cleaning up credit simple and easy. Their experience professionals pull the credit reports for you . They also offer discounts for couples and active military members. A key differentiation here, is that Lexington Law works with both creditors and bureaus. This is not a benefit you get at every credit restoration company, as many of them only work with the bureaus.
Since credit bureaus have 30-days to respond to disputes, you should start receiving letters within a month or so with information about your removed items. This will, in turn, cause an increase in your credit score.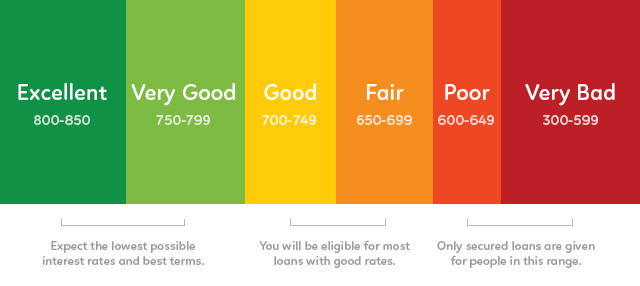 Since items are weighed differently depending on their severity, so the amount of increased points on your score will vary based on what's removed.
3. Customer Service 
Unless you're someone who is in the finance industry, you probably don't know everything there is to know about repairing your credit. That's why customer service is such an important indicator for a company's quality. You're bound to have questions, and they should be able to answer them quickly and accurately.
Free credit score
$99.95 setup cost, $79.95 per month
No contract, cancel whenever you want
Our tests with Lexington Law's customer service were extremely positive. They were consistently available be via and phone. The people we spoke with were quick and accurate with their answers and provided great details that would benefit the average consumer.
Regardless of whether we contacted them via phone or email, they were prompt and quick with their answers.
4. Pricing
In terms of pricing, Lexington Law is on the higher end of the spectrum, but this is reflected in their services and features. The discounts available are also great for couples and military members. There aren't any extra fees or hidden costs as well.
5. Guarantees and Cancellation 
Lexington Law doesn't have a money-back guarantee, but you can cancel whenever you want. This allows you to use the service for as long as you need and stop when you like.
6. Prior Results and Success 
The average customer at Lexington Law stays with the company for about four months before they are finished removing negative items from their report. In addition, the average amount of items removed from a person's report is about 10 over the course of this time.
This kind of credit help is guaranteed to boost your score, but the amount is dependent on what gets removed. In 2015, Lexington Law was able to remove 7 million items from reports in total over the course of the year. Average customers saw 24% of their questions report items removed.
---
They also have an incredible rate for their services that is very competitive. All of this, combined with their track record, makes it easy to recommend them. Let's see how they stack up in our categories:
1. Features & Services 
Sky Blue Credit offers a very simple and easy solution for your credit restoration. They have a single plan they offer that includes a 3-step process. Once you've finished the online signup form, you'll be given information on how to obtain your credit reports from Equifax, TransUnion, and Experian.
Once they have your reports, they go through the reports line-by-line looking for issues and potential dispute options. As they are doing this, they also put together a list of things you can do while they work to start rebuilding your credit.
Once they've identified items on your report that can be disputed, they begin creating disputes for the credit bureaus. They responses are sent directly to you, so you can see the results as they happen.
If they do not succeed with the first round of disputes, they will send more and alter the approach, to maximize the chances of success. Through this simple and easy to grasp process, they are able to repair credit for countless people each year.
Because Sky Blue Credit also sends 15 disputes per month (5 per bureau), they are able to remove the maximum number of items from reports every 35 days. As they are doing this, the tips they give you to improve your score and rebuild your credit can be used in your daily life to start making an improvement now.
2. Benefits 
Sky Blue Credit offers everything you would expect from a reputable credit repair agency. In addition to their extremely fast dispute process, they also offer some additional services that add additional value and benefits for fixing credit.
27+ years of experience
100% Money-back guarantee
Score assistance
Credit rebuilding services
These services include things like debt validation, negotiation guidance, and goodwill letters. All of this contributes to benefits that include a faster track to resolving credit issues, and better score improvements over time.
The lower price for their services also makes it easy to continue using them until you're happy with your credit standing.
3. Customer Service
Customer service is a major indicator for us, and thankfully Sky Blue Credit has an excellent reputation for helping their customers. They can be contacted via email or phone. In our tests contacting them, we had positive experiences. The people on the phone were courteous and knowledgeable.
Emails were responded to quickly and the answers were detailed enough to thoroughly answer our questions.
4. Pricing 
In terms of pricing, Sky Blue Credit Repair offers some of the most competitive rates among the service reviews we've compiled. At only $59 per month, it's pretty affordable, and couples can have a discounted rate of $99 per month for both of them.
Bottom line, if you need credit clean up, this is one of the least expensive ways to do it.
5. Guarantees and Cancellation 
While Sky Blue cannot promise a specific outcome for your credit fix, they do offer a 90-day guarantee for your money back. You simply need to ask, and they will refund what you've paid. Don't be disappointed by the lack of guaranteed results. There's no way for any company to guarantee a specific outcome.
You can also cancel whenever you like, which gives you the freedom to use them until you have successfully restored your credit standing.
6. Prior Success and Results 
While Sky Blue Credit issues a lot of disputes per month, they only file disputes with the credit bureaus and not your creditors. This can limit the amount of success they have, but past customers have indeed had very positive results with them.
In many cases, people only need to use the service for about six months before they've finished with their credit help.
---
With a solid reputation and countless great features, there's a lot to like about CreditRepair.com, so let's look at the company through the lens of our ranking system:
1. Services & Features 
Like many credit fixers, CreditRepair.com uses a three-step solution to bring your credit back into good standing. The first step is bringing all three of your credit reports together so they can start examining them for dispute opportunities.
Score Tracking & Analysis
Mobile App & Alerts
Cost is $12.95 for setup & $99.95 per month
They will create a game plan and timeline for your credit restoration in this step, so there's an organized approach in place. Once everything has started, you'll have access to a bunch of great features. CreditRepair.com utilizes a lot of great technology to keep you in the loop at all times.
It all begins with a personalized dashboard you can access online. This includes a score tracker and analysis of your current standing. When you're out and about, there's also a free app that you'll have access to on your smartphone.
To keep you updated, email and text alerts are included in case anything changes or good news is ready for your viewing. Finally, a great value comes in the form of TransUnion credit monitoring, which is typically a premium service.
2. Potential Benefits 
Beyond the major benefit of an increased credit score, CreditRepair.com also places an investment into your future with their services. They want to know where you came from, how you got here, and how they can help you get where you're going.
Instead of simply repairing your credit and sending you on your way, they focus on changing your habits and your lifestyle through access to educational materials and empowerment through detailed tracking.
Their main goals include helping your increase your ability for financial freedom, achieve your dreams, and find equal opportunities for the loans, cards, and mortgages you need. They see credit as more than just a number. It's a lifestyle and if you want to make long, lasting change, you need to adjust the way you think about it and increase your knowledge of the laws and best practices surrounding credit.
3. Customer Service 
You can contact CreditRepair.com via telephone, or email. They have an entire contact page with detailed information about how to get a hold of them. They even have a presence on social media if you prefer to message them on Facebook or Twitter. They have pretty typical hours, which should allow you to contact them at your leisure.
After speaking with them ourselves, we found that they have a great staff with friendly people. A strong command of credit and the repair process meant that our experience was positive overall.
4. Price
Because of the many features and options CreditRepair.com offers, the price is higher than some of the other options you may have seen. There's a one-time setup fee of $12.99, plus a cost of $99.95 per month to continue using their services.
While this may seem high, remember the mobile app, credit monitoring, and TransUnion monitoring you get with that payment each month. There's a lot of value on offer here.
5. Guarantees and Cancellation 
While CreditRepair.com doesn't offer a money-back guarantee, like any other legitimate credit repair company, they do allow you to cancel at any time. This will ensure that you can use them as long as you need to.
6. Prior Results and Experiences 
Previous customers have seen success with credit fix services here. In some cases, people saw up to a 40-point increase in just four months! Your time can easily vary, and point increases are dependent on what gets removed and how much weight it had on your score.
How Are Credit Scores Calculated? 
Credit scores are used by creditors to decide how much of a risk they are taking by giving you a line of credit, a loan, or a mortgage. Someone with a low credit score is considered "high risk" because they have had a history of not paying back their loans or credit cards.
There's not any single credit score system. In fact, there are numerous options that banks or employers can use. That being said, the most popular solution is the FICO credit score. The exact methods used to calculate your score are a trade secret, but FICO has divulged some of the factors that go into the number assigned to you.
For starters, there are five main aspects of your score that create your overall assigned number:
30% amounts owed
35% payment history
15% length of credit history
10% credit mix
10% new credit
Putting all of these factors together, you get a rough idea of how companies weigh your score. That being said, the specific weight of each factor can vary based on the person and their unique credit report. For example, someone with a short credit history will have their credit weighed differently than someone with a longer history on their report.
So, how do you know what defines a "good" credit score? A good rule of thumb is that anything above 650 is ideal. This is where you'll get the most approvals, and the lowest interest rates. Anything below 600, and you'll find that getting approved is a lot harder.
Also, with other credit scoring systems in place, what defines a "good" score on FICO may not be as well received on another scoring system. The type of credit or loan you're applying for also makes a difference. Let's take a look at some of these scenarios:
1. Home Loans 
When you're applying for a mortgage, there are 2 elements that have to be present. The first one is a minimum score needed to qualify for the loan. The other is a minimum credit score to qualify for lower interest rates.
A FICO score of 620 or higher is required, but some FHA loans will accept scores as low as 500 to 580. To get the lowest possible interest rates, you'll need a FICO score of 760 or better. This is about 3.3% at a fixed rate. If you have a score lower than that, around 620, the interest jumps to 4.89%.
2. Credit Cards 
Credit card companies don't divulge their minimum scoring requirements. That being said, the best score to have when you're applying for new credit is around 720. This will offer you the best options for cash back, 0% balance transfer, business credit cards, and so on.
3. Car Loans 
Unfortunately, car loans are also very tight-lipped about how they accept credit scores. That being said, CarFax recommends you have a score of 720 for the best rates. You could also potentially qualify for a sub-prime car loan in the 500-600 range.
In the end, your credit score defines whether or not you get approved for credit and loans. More than this, it also defines what kind of interest rates you'll have on your credit cards and mortgages. If you want to avoid paying more in the long run, you should only apply when you have a higher credit score.
How to Spot Legitimate Credit Repair Providers
In today's world, you can't trust everything you read online. This is also true of repairing credit. There are plenty of places you can go to and get credit help, and credit repair really works, but only if you're working with a legitimate company.
Unfortunately, there are companies out there that will take your money and run. Even worse, they may involve you in illegal activities without you knowing. When it comes to choosing your credit fixer make sure you know what defines a legitimate service.
Let's take a look at what defines a legitimate company, and ultimately give you the knowledge you need to avoid credit repair scams. Here are four traits of a company you can trust:
1. Only Charge When Services Are Performed 
The easiest way to take your money and run is to ask for it up front. Scams will often ask you to pay in advance for months of work, and then never do what they were paid for. This is why reputable credit restoration companies only take money on a monthly basis after they've performed the work you're paying for.
People who need to repair their credit are in a tough position, and scammers know this. That's why they all too often take the risk and pay up front. This is illegal for them to do, according to the Credit Repair Organizations Act.
According to this piece of credit legislature: "no credit repair organization may charge or receive money or other valuable consideration for the performance of any service which  the credit repair organization has agreed to perform for any consumer before such service is fully performed."
2. Will Inform You of Your Rights to DIY Credit Repair 
If you didn't know already, free credit repair is possible if you do it yourself. It is your right as a consumer to employ the same tactics that today's credit fixers use to help their customers. Under the above-mentioned act, credit repair organizations are also required to inform you of this right.
While it may seem like a simple thing, a credit fixer service can easily be shut down if they aren't obeying all of the laws to the letter. Since repair process takes several months or longer in some cases, you don't want them disappearing on you.
3. Will Never Tell You to Create a New Credit File 
One of the more common solutions for illegitimate credit repair restoration services is to use file segregation and advise you to create a new and fresh credit report. This is illegal in a lot of ways and constitutes fraud.
In this type of "credit repair," a fake or stolen social security number is used to apply for credit cards. In many cases, people who do this are quickly involved in legal matters as a result of trusting a bad company.
4. Will Never Promise to Delete Accurate Items
Credit restoration only works because it's targeting negative items on your report that aren't fair, substantiated, and accurate. Anything that is 100% correct, regardless of what it says, cannot be removed.
Companies who promise to remove everything negative aren't always telling you the truth. They don't have that kind of power. Furthermore, they cannot promise a specific outcome. There simply too many factors at play to make any educated guesses.
Final Thoughts
Today's credit repair companies are able to produce some incredible results. It's important that you do your research and ensure a company is legitimate before you use them. You can always trust the companies we recommend for credit restoration here on DebtSteps.
We use a complex and thorough vetting process to decide if companies earn our seal of approval. We know how incredibly important good cred is in today's world, and we want to help you reach a place where you can live the life you want.
Be sure to check out our other pages to learn more about your rights, and the best companies available to help you with your needs.