Everyone yells, "BEST CREDIT CARDS HERE" … so much so you have to wonder if they are telling the truth. With so many credit card options being offered to us on a daily basis, choosing the best for you is not always an easy task.
In fact, you should go through a series of considerations when planning to apply for credit. Here is a list of the issues you should give special attention before making your final decision and applying for that perfect card.
What Do You Need The Card For?
Knowing exactly what you intend to do with your card will ultimately determine the type of card and additional services that will best fit your needs.
For instance, if you are applying for a personal card, base your considerations on your future plans. Do you wish to shop with your card to eliminate cash and checks and settle your account month after month? Well, in this case, you should be aware of the period of time lenders provide to make your payments and the penalties they consider if this period terminates.
Some cards involve reward points without regard to whether you carry monthly balances, which can be an excellent opportunity for responsible cardholders.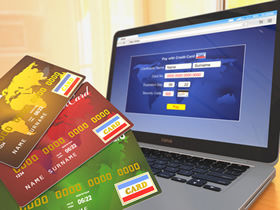 If you need a card for business purposes, you should consider cards that offer appealing services for your business, such as a cash-back for specific purchases or access to some discount groups.
Even though the initial interest rate offered by the majority of lenders might seem very attractive, find out what will happen in the long-term. In fact, a more modest rate will eventually prevent you from having to constantly look for new cards.
Know The Interest Rate
As previously mentioned, the early interest rate granted by most companies is usually fairly low, even 0% in some cases, for relocated balances as well as new purchases. However, this rate is likely for a limited time and will vary in the future.
For more efficient usage of your card, check in advance what the offered conditions are, how will your payment habits affect the initial rate, and what the additional relating expenses, such as yearly interest rate, charges and fees, will be after the 0% time limit rate expires.
Incentives
Although many companies offer several additional services to attract more customers, you should look beyond the surface to examine what these incentives require you to do. Do not only consider how appealing they are, focus on how useful they would truly be for you.
Related Articles
Learn more about credit cards and your credit score with these related articles:
All about Credit Cards … a series of articles on choosing credit cards, how to evaluate them and where to get them, quickly and easily!
Your credit score … what to do, where to go, and how to handle it …
Top of The best credit cards and credit card comparisons.