Are you someone who doesn't quite understand how credit works? You know the basic concepts, but perhaps certain things still confuse you. It's a confusing industry, and it doesn't offer a lot of recourse for people who run into troubled times. If you payments start to suffer and your score drops, what can you do?
Credit repair is one of the best options, but what is the best credit repair agency? As it turns out, there's not a single choice that's dramatically better than the rest, but there are options that each exemplify their own traits. We'll look at what the top credit repair agencies can do for you and how each of them bring something unique to the table.
The Best Credit Repair Agencies (And What Each One Offers)
So, can these credit repair services actually work in your favor? Many of the companies we've reviewed have similar things in common. For starters, they all have a lot of experience. In some cases, almost three decades! This experience has given them the knowledge they need to properly analyze your credit report and pinpoint areas where you're being penalized for the wrong reasons.
As per the main credit laws, you are entitled to three things on your credit report:

Fair…

Substantiated…

Accurate information
If anything on your report doesn't meet these requirements, then you have the right to get it removed through a dispute process.  All of the companies we'll be looking at follow a similar process in this regard, but the items they choose to dispute and who they contact does vary.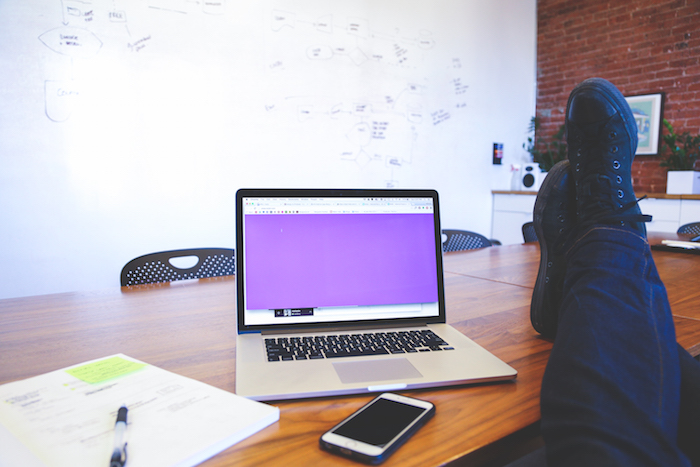 There are also various types of bonuses and additional features that some companies offer, which will change the ultimate cost for their services on a monthly basis. Finally, the best credit repair companies will also ensure that you have plenty of supplemental knowledge at your disposal.
Why do you need this? Well, credit repair isn't meant to be an end all be all solution. Most people use these companies for 4-6 months, and then move on. The reason? Once you've had all the possible negative items you can get removed, removed, there's no reason to stay.
That being said, it's important to have a strong basis for how you handle the future of your credit. Once credit repair has brought your score back to where you want it, you should have the knowledge and strategies in place to continue this upward trend and avoid the pitfalls that led to you needing credit repair in the first place.
Taking all of these things into account, let's take a look at how the top credit repair companies offer their own strengths for your needs:
1. Our Top Pick: Sky Blue Credit
Overall, if we had to pick the best credit repair agency, we would go with Sky Blue Credit Repair. Why is this the case? It has to do with their unique combination of features, service, and pricing. The average time that people spend with this company is about six months.
If we start by looking at their customer service, we've tested Sky Blue several times and varied the days we tried to contact them. As we continued working with them, we found that they had great people working on their customer service team.
They provided us with quick and accurate answers to our questions via email and telephone. We didn't have anyone follow up with us, but the immediate results were quite good. The company provides additional information for their users that pertains to the credit industry and finances as a whole.
The topics they cover are lower than other companies, but they offer great information for people who want to start on the right foot once they've finished repairing their credit. In terms of pricing, Sky Blue offers some of the lowest options in the market.
At a price of only $59 per month, with an initial setup fee of $59, they will charge you far less than the competitors in the long run. They offer a money-back guarantee as well, which lends a lot of confidence to their abilities.   
The best way to judge a credit repair agency, is to look at their success in the past. Thankfully, Sky Blue has a lot of positive history with their clients. They advertise between 100 and 200 points added to your score by the time you're finished using them. As usual, this comes with the caveat that the situation can be drastically different based on what items you have on your credit report.
Most people see results within 30-days of using the company. This is due in part to the number of disputes that Sky Blue sends out on a monthly basis. They target each of the credit bureaus: Experian, Equifax, and TransUnion. In doing this, they are able to send 15 disputes in total, five to each of the bureaus.
This is the fastest in the industry, but it still falls well below some of the scammy agencies who will try to use "jamming" to get items removed temporarily from your report. Other agencies will send less, but Sky Blue takes a measured approach to disputes.
In terms of their programs, they offer fewer options than other credit companies, but they do work with third-party reporting companies to provide both your reports and credit monitoring. You can have links to these services and cancel them at any time.
Overall, Sky Blue is our top pick for credit repair because of their ability to process a large number of disputes for a low price. They work directly with bureaus and not competitors, which is a small issue in an otherwise very strong company.
2. Best Guarantee: The Credit People
The Credit People offers similar services to Sky Blue, with an equally low price of $59 per month. They only charge $19 for the initial service cost, and they even offer a lump sum payment for 6 months at the price of $299.
They take a very basic approach to credit repair, but they do have a strong score from the Better Business Bureau. They have good people working on their customer service team who have consistently provided us with accurate answers to our questions.
We didn't have any problems with the phone, but email inquiries were not answered in our attempts. To help people avoid repeat mistakes, The Credit People also provides educational materials to read online. Reading these materials is important, because it gives you the knowledge you need to confidently go forward with your finances once the repair is complete.
While the blog hasn't been updated in some time, the evergreen content like how credit scores are calculated is really well done and provides good tips for people who want to understand how their scores are decided.
The costs for services from The Credit People is identical to Sky Blue where they offer their services for $59 per month. If you are signing up with your significant other, you get a $20 discount off the first month for each person. A total savings of $40, so not bad!
When it comes time to look at your report, The Credit People averages six to seven months with each of their customers. Instead of using a single approach, they review your report and offer a free consultation where they go over which items you may feel are inaccurate.
Ultimately, the number of items they dispute each month will depend on the result of your consultation. Usually, results are seen within 45-days.
What makes The Credit People stand out is their anytime money-back guarantee. They offer this for all of their customers and promise to give you your money back at any time. That's an amazing promise and a huge indicator of their confidence.
3. Best Reputation and Features: Lexington Law
Our final credit repair agency is one that combines a great set of experience, with a strong approach to credit repair. The only reason they aren't our top pick, is the pricing and the lack of a money-back guarantee.
Lexington Law is one of the most well-known credit repair services on the market. They have an entire team of paralegals and attorneys with over 26 years of combined experience in the industry. The company has a very comprehensive blog on their website that covers over 12 different topics for you to research.
They include information on credit scores, the Fair Credit Reporting Act, and other credit laws as well. The blog is consistently updated with new posts and information you have access to consistently.
Lexington Law also boasts the ability to work with both your creditors and the bureaus. This allows them to ensure that certain items won't reappear on your report. It also gives them the unique perspective to get items removed that bureaus would normally refuse.
The only downside here is the price, which is $79.95 per month. It's not too much more than the competition, but it does add up. Even so, the information you get access to, and the ability to contact creditors plus bureaus make it a very strong value.