Credit is hard to grasp for a lot of people because it's not something you can see, feel, or touch. Even so, it plays a huge role in our finances and gives us the ability to do things we need to do like rent an apartment, buy a car, or even just take out a credit card. For some people, a lack of understanding leads to them getting a very low credit score, which blocks many of the things they want from their reach.
When this happens, credit repair is the only option, beyond a slow path back to good credit and paying back your debts. Today we'll look at how the best credit repair services serve their clients.
The Best Credit Repair Companies and How They Serve You
At their basic level, credit repair services all function in a similar fashion. They start by pulling your credit reports, and then look at them in great detail to find any entries where the information is accurate or misrepresented. When they find these items, they can file disputes with the credit bureaus or your creditors directly.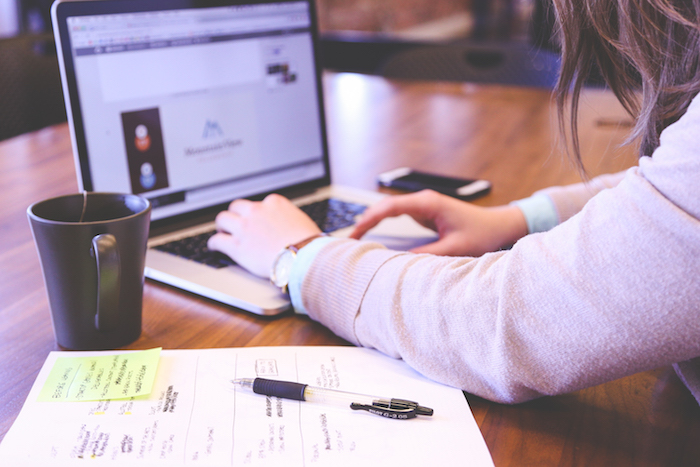 This is something you can do yourself via DIY credit repair, but it's difficult to know what to dispute if you don't have excessive experience in the industry or familiarity with the laws governing credit repair.
The three things we like to look at here on DebtSteps are longevity, reputation, and the existence of a money-back guarantee. Given this, here are our picks for the best credit repair services:
Our Top Pick: Sky Blue Credit
Sky Blue Credit Repair is our top pick for credit repair overall. We came to this decision based on their reliable service and great track record. They also have competitive pricing and some of the fastest dispute rates in the industry.
While most companies will charge upwards of $100 or more per month, Sky Blue Credit Repair offers their services for only $59 per month. This is one of the lowest prices we've ever seen, and it's incredible given the results that this agency gets.
Here are some factors to consider about Sky Blue Credit:

26+ years of experience between their team members

A+ rating from the Better Business Bureau

100% money-back guarantee

No contracts, cancel whenever you want

Special pricing for couples

$59 per month price
To ensure maximum results for their customers, Sky Blue Credit also files up to 15 disputes per month. They do this by sending five to each of the main credit bureaus: Experian, Equifax, and TransUnion.
This helps them strike a balance between sending enough disputes, but not sending too many to the point where they overwhelm bureaus and lower the chances that any of them are approved. For those who need quality, but can't afford some of the more expensive services, this is the perfect option.
Best Option Based on Reputation: Lexington Law
If you prefer a well-known credit repair company, Lexington Law is the place to look. This company is an actual law firm with all of the proper certifications and bonds. As a result, they have access to licensed lawyers and paralegals to help you find every single possible dispute on your report.
What does Lexington Law Firm do?
With an A-rating from the Better Business Bureau, Lexington Law is regarded as one of the nation's firms offering ethical credit repair services. With over a decade of experience and hundreds of clients, there's a lot to like about this firm right off the bat.
How Much does Lexington Law Charge to Fix your Credit?
They offer their services for $59.95 per month with a $99.95 initial fee. Coupled with their outstanding rating from the BBB, money back guarantee and their potent experience, it's easy to see why their offerings are highly sought after. They also work directly with your creditors, in addition to the credit bureaus. This one-two punch is a great way to eliminate more items on average.
To test their customer service, we reached out at a variety of times to see how they responded to our queries. We were able to speak with representatives fairly quickly via both phone and email. The representatives were friendly and open with their answers which helps a lot with people who don't have a comprehensive knowledge of how credit works.
The information provided was accurate and concise, but they didn't follow up with us to see if we needed anything else. That being said, the Lexington Law website does offer a lot of educational material across 12 different topics.
This is by far the most we've seen in terms of information for clients. This information also includes topics on the major credit laws like the Fair Credit Reporting Act and others related to credit repair. The blog is consistently updated with other information on debt-to-income ratio, taxes, high rates, and other information valuable to consumers.
The average amount of time people spend with Lexington Law is four months, which is less time than most companies advertise. This time can vary greatly depending on the number and nature of items you're seeking to dispute. On average people have been able to get 10 items removed from their reports during their time with Lexington Law.
Results will vary based on which items were removed. People may not realize it, but the items that are removed have varying levels of effect on your score. A credit inquiry, for example, doesn't carry as much weight as a late payment.
As a result of this truth, you can have ten items removed, but not see a lot of improvement from your score. Conversely, you can have ten items removed and see a huge increase in your score. The number of items removed each month can vary greatly also as a result of the time period both bureaus and creditors have to respond.
If they take a while to get back to you, you may not see anything removed until the following month. You should expect to see some kind of results after the first 45-days, at which point the disputes will reach a conclusion of some sort.
In terms of their program, Lexington Law offers one of the most feature-rich options in the industry. By working with both your creditors and the bureaus, they can make much more progress towards getting items removed from your report than other companies which only contact the three main bureaus.
They do not offer a "pay-for-delete" option, which is good, because this option typically involves you paying to have the item removed from you report, which isn't very professional. They don't force you into any contracts, so you can cancel at any time, but there won't be any money returned to you.
Best Option For Guarantees: The Credit People
The Credit People are a similar company to Sky Blue Credit, so much so that they offer their services for $59 as well per month. They only charge $19 for their initial service, compared to the full cost of $59 at Sky Blue Credit. There's a lump sum option here where you can pay for six months of service in advance at a discounted rate of $299.
The Credit People earns this category for their money-back guarantee which includes everything you've paid. You can request a refund at any time, for any reason. Overall, they offer a very streamlined service that makes it easy to understand what you're paying for.
If we compare them to others in terms of pricing, it looks like they come in at the lowest price point. Lexington Law is $79 per month, while CreditRepair.com charges $99.95 per month. Of course, Sky Blue Credit Repair offers their services for $59 as well.
In terms of services, The Credit People offer the basic options without any of the extra features you may see at other credit repair firms. That being said, if all you need is basic credit repair, they've got you covered.
They take your credit reports and look at them for opportunities to dispute with the credit bureaus based on consumer laws. They also look for options where they can negotiate directly with your creditors and try to have items removed from your report.
Other companies offer additional options with their services like monitoring, identity theft protection, mobile apps, and other features. The only real downside with The Credit People is their lack of experience. While they have been around for ten years, that's pretty young compared to other credit repair services.
Since there are no guarantees when it comes to credit repair, The Credit People cannot promise any miracles, but they do offer a satisfaction guarantee that is fairly comprehensive. As part of this promise, you never pay for work upfront, and you always have the option to cancel and not pay for the month you decide to stop using their service.
Other Credit Repair Options
The services outlined above are not end all be all solutions. You can check out other options available to you by seeking outside help in choosing a reputable credit counselor from the National Foundation for Credit Counseling (NFCC).
Essentially these credit counselors will assist you in developing a Debt Management Plan (DMP) which can actually minimize your monthly payments. Often enough, you'll be responsible for making just one monthly payment to the credit counseling service, and they will be responsible for allocating that payment to all the accounts where you owe.
Final Thoughts
The best credit repair services are the ones that have consistently earned results. These options all have great track records, and offer you the chance to rebuild credit that has fallen into disrepair. Choose which one is right for you and get started with building a better future today!