There are many things you can do to improve your chances of selling your house at a great price. On the other hand, there are also things that will drive away potential buyers and leave you wondering what happened. What can you do to design your home to sell? Check out these tips before putting your home up for sale.
If you are working with a realtor, he or she will be able to suggest ways to make your home more saleable, but addressing the following problem areas is always a great place to start.
Odors are not attractive to potential buyers. The problem with smells like cigarette smoke and pet odor is that you live with them, and therefore may not notice them. To an outsider, however, the smell will be quite noticeable.
Designing your Home to Sell
Don't try to cover up odors with an air freshener without addressing the root problem–it won't work. You can get rid of these odors by repainting walls, shampooing and steam-cleaning carpets, and opening your windows to let in fresh air. Once that is accomplished, limit smoking to outside and keep litter boxes fresh and in a contained area. Removing odors due to mold and mildew can be tougher, and may require professional intervention if the affected area is not easily accessible (e.g., between walls).
You love your pets and think of them as family. Your potential buyer, however, may not share that sentiment. So, just like other members of the family, your furry companions should not be present while someone is inspecting your house. Send everyone off in the family vehicle or crate your pets in the yard so visitors can look around without being barked at or pounced on.
Bathrooms are associated with hygiene, so dirty bathrooms are a major turn-off for most buyers. Clean your toilet, tub, and sink until they sparkle and make sure drains are clear and free of wet hair and other odor-trapping debris. Polish faucets and mirrors, straighten the medicine chest, empty the trash pail, and launder towels, shower curtain, and floor mats.
Dark rooms are uninviting. Brighten rooms by adding higher-watt bulbs (if appropriate), installing additional fixtures, or placing accent lamps or cabinet lighting in the room. Pull back heavy curtains and lift your blinds. Trim any low-hanging branches that keep daylight out.
Busy wallpaper is not good. Too many patterns can be distracting. Consider removing busy wallpaper, but don't paint over it. That will only make it look worse.
Wet basements are a concern because they may be caused by foundation leaks. More often however, damp basements are just a sign of poor ventilation, plugged drains, or improperly positioned downspouts. Remove any mold or mildew that may have appeared as a result of dampness. Install a dehumidifier if needed to make the basement drier.
Bugs are usually harmless, but still an obstacle to home sales. Squash what you can, clear cobwebs, put out traps, and enlist professional help if you have an infestation.
Low curb appeal will discourage potential buyers from taking a closer look at your home. Spruce up your yard, entry, and façade. Make sure paint isn't peeling, and that gardens look their best, even if out of season. Bicycles, lawn mowers and tools should be neatly stored in a shed or in the garage if necessary.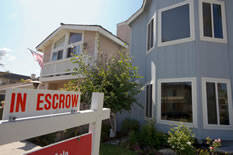 Potential buyers may not notice blocked gutters during an initial showing, but they will turn up during a professional building or home inspection, which could be the difference between a conditional sale going ahead or not.
Unless you are selling your home yourself, clear out when someone comes to take a tour. Potential buyers may feel awkward looking around your house if you are hovering. Working with a realtor to sell your house allows the third party to act as host without bothering your buyer.
Declutter! Get rid of everything that isn't essential; pack it away. Less is more and removing excess furniture can also help improve chances of selling your home.
Most of these fixes are simple and inexpensive to implement. And they can have a major impact on the saleability of your house. It is best to address any of these issues that are present before you list your home for sale.
If you would like more ideas to get your home ready for sale, watch episodes of "Designed To Sell" which shows several times a week on HGTV. Just a few tips, some time, and a few dollars invested and you can reap thousands more on the sale of your home!
Property Disclosure Facts When Selling Your Home
Property disclosures are the facts you need to know before you put your home up for sale. If you are planning to sell your home without a realtor, you need to understand the laws governing the sale. Following the rules and regulations will save you money, time, and possible unpleasant legal concerns.
All statutory conditions must be researched before you attempt to advertise your home for sale. You want to be sure that you understand the full scope of your responsibility as an independent seller before you place your home on the market.
Most states require that if you're selling your home, regardless of whether it's through a real estate agent or as an FSBO (For Sale by Owner), you must give a potential buyer a Seller Disclosure of Property Conditions form.
This form contains information about your property that would affect the living conditions or the resale value of the home. This disclosure includes any past or current problems with the property. Check out the different categories of property disclosure called for in your state, and make sure that you list the necessary information required under each one.
Here are some examples of the categories that are included in a disclosure form. These items may or may be part of your particular state's requirements, so be sure to check your state and local agencies for complete and accurate information.
House Systems – Includes plumbing, electrical, appliances, doors and windows, security system, pool, sprinklers, sump pumps, cooling and heating.
Foundations/Structures/ Basements – Includes leaking and repair issues as well as drainage problems surrounding the house.
Roof – Includes age, leaking and repair issues, second and new roof installation, time frame of roof repairs, and when or how often the roof leaks.
Land/Drainage – Includes soil permeability issues such as drainage or flooding problems, or any other water sources such as a lake, spring or creek.
Boundaries – Includes survey issues such as boundaries of property line, markage of known property lines and by what means, property easements for your area, as well as any other obstructions to property such as encroachments by other property owners.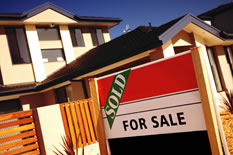 Water – Includes source of water and water pressure issues, purification systems and tests conducted on water quality.
Sewer System – Includes how property is serviced for sewage waste, such as septic, public utilities or cesspool. Dates of inspection and known problems.
Construction/Remodeling – Includes information on any new buildings or remodeling to existing structure, and the necessary building permits.
Homeowner's Association – Includes information of any homeowner's association rules and guidelines.

Get free credit counseling advice
to help you overcome your debt.
Know All Your Options
.
Miscellaneous – Includes many areas too numerous to list, but some areas of information encompasses testing for radon gases, termite damage, abandoned under ground storage areas such as septic tanks or cisterns. Issues such as warranties, legal actions, or weather related damage such as tornadoes.
There are also federal laws regulating home sales. Two issues are presence of lead paint and the conformity to fair housing laws.
According to federal law, you must disclose if your home was built or remodeled before 1978. This law was passed and is now enforced by the EPA (Environmental Protection Agency) because test results have shown that lead-based paints can cause detrimental affects on human health, especially in babies and small children. Federal law mandates disclosure of test results and the opportunity for the buyer to test.
The Fair Housing Act, under the Civil Rights Act of 1968, requires that sellers may not discriminate based on race, color, national origin, religion, sex, familiar or handicapped status.
Related Articles
Learn more about managing debt and your credit score with these related articles:
Managing your money is more than just having a budget … starting learning now.
Your credit score … what to do, where to go, and how to handle it.
Bring Swing Loan… what it is, how to get one and how to take advantage.
Do you really need curb appeal to sell your home?
When selling your home, curb appeal can heavily influence buyers to put in an offer of purchase. How can you get it?
If they see a cluttered and unkept yard, they are likely to assume that the inside of the house will look the same. You want to get the best possible offer on your house, so pay attention to the property's exterior and spruce it up if needed. And remember that curb appeal applies to your back yard as well.
To have positive curb appeal, you can:
Mow the lawn, pull the weeds.
Rake and dispose of leaves.
Pick up and dispose of any debris.
Trim overgrown bushes, trees, or shrubs.
Mulch and clean up flowerbeds.
Store garden implements and equipment out of sight.
Clean house exterior, patios, and decks with a pressure washer.
Keep sidewalks and driveways clean.
Clean gutters and make sure they are working.
Keep animal waste cleaned up.
Keep the yard free of toys and other child-related clutter.
Apply the same care and attention to the inside of your home to match its appearance to the outside. You can do this simply by keeping a clean and clutter free appearance, killing any odors, and possibly performing a few minor repairs.
Selling Your Home Resources
You can sell your home without paying broker fees! Save thousands and get the help you need to sell your home yourself nationwide. If you're buying or selling real estate, you owe it to yourself to click here!
Top of Selling Your Home … Design it to Sell!