I think many of you will agree with me when I say that money is the source of almost all our stress. Sure, other things come into play, but a lot of it can be traced back to dollars and cents. It's a sad truth, but does that mean we're expected to worry about money constantly? How is that any way to live?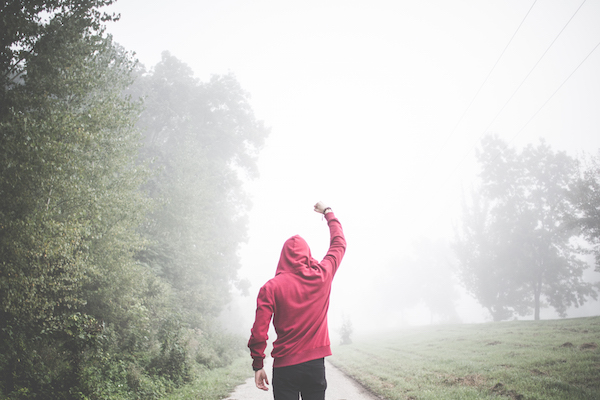 I'm going to offer you some tips on how to achieve happiness through a simple guide to financial survival and prosperity. We have to start with one before we can get to the other, and sometimes that involves using a credit repair company in the process to get there. Let's take a look.
10 Ways to Make Yourself Financially Happy
As someone who has done it before, I know that surviving is not enough. When you're working yourself to the bone just to barely scrape by, you're not living. You're just showing up and letting hope slowly fade away.
Let's not do that anymore. Instead, let's start taking steps to financially prosperous. It's a combination of action and attitude. Here are my ten ways to make it happen:
1. Take Action
Is your credit score low? Alright, then let's fix that with credit repair. Instead of letting things stay the way they are, find ways to change them.
2. Don't Worry About Your Bank Balance
Stop staring at the bank balance. You're going to change it, but there's nothing you can do about it right now.
3. Make a Budget
While you're purchasing credit repair services, budget everything else accordingly. Know how much you have and stay within those means.
4. Pay Down Your Balances
Even if you make a payment just over the minimum, you're on the right track to getting your credit cards back under control.
5. Prepare For The Worst
You may already be there, but financial trouble can come from anywhere. Car crash, storms, or even a diagnosis can put you in a scary place. Be prepared for it, and ready to face what life throws at you.
6. Think Before You Buy
Impulse purchases can quickly add up. Ask yourself if you really need/want something before you buy.
7. Enjoy What You Have
Take a look around you and enjoy what you have. There's a reason why they say you should stop to smell the roses.
8. Borrow Smart
Only borrow money when you absolutely need to, and when you do, make sure you get the best interest rates so you're not paying more in the long run.
9. Start Planning For Retirement
Think of your retirement like an investment, not a chore. Eventually, you're going to be happy that you started it when you did.
10. They Don't Give In
Most importantly, don't let things get you down. Credit repair services actually work, and there are always options for how to improve your future.
When it comes down to it, financial prosperity is within your grasp. You simply need to work for it and keep your stress in check as you journey forward into a better future.