The Bankruptcy Means Test is one of the most significant changes implemented for Chapter 7 filers by the (BAPCPA) Bankruptcy Abuse Prevention and Consumer Protection Act, passed in 2005. Due to the new law, you may be required to use Chapter 13 instead of Chapter 7.
What is It?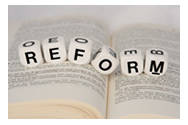 Prior to the Bankruptcy Abuse Prevention and Consumer Protection Act, Chapter 13 bankruptcy was typically filed by those wishing to protect their home equity or other property while those with little or no equity usually filed Chapter 7, allowing unsecured debts to be cleared and offering a fresh start.
However, changes to the U.S. Bankruptcy Code now make it necessary for you to first determine if you qualify for both types of bankruptcy. Bankruptcy eligibility is determined by a formula called the Means Test.
Re-organization vs. Chapter 7
When considering bankruptcy as an option for debt relief, it is important to compare the advantages of reorganization or restructuring against the benefits of a Chapter 7 filing.
If you have a lot of unsecured debt, Chapter 7 is usually a favorable choice. However, this type of bankruptcy typically requires full liquidation, so if you have certain assets that you wish to keep, then Chapter 13 filing may be best. The first step is to look at your amount of debt in comparison to the value of your assets and determine which option will be the best for your situation.
Chapter 7 Bankruptcy Means Test
If you wish to pursue filing under Chapter 7, your finances may be submitted to the Means Test. This test is designed to limit the number of Chapter 7 filings and prevent abuse of the Bankruptcy Code. It was introduced as a way of preventing applicants who had sufficient funds or assets to pay back their unsecured debts, or at least a portion of them, from receiving the complete discharge available under Chapter 7.
In accordance with section 707(b)(2) of the U.S. Bankruptcy Code, any Chapter 7 applicant with a monthly income above the state median, will be subjected to an income-based test. Using information from the six months prior to filing, specified expenses will be deducted from your current income which will result in a net which becomes the "disposable monthly income" for purposes of the calculations herein.
If disposable income is greater than $10,950/month over 60 months, then your filing will be presumed abusive, and your case will be dismissed or converted to a Chapter 13. However, if your monthly disposable falls under $6,475, you will likely qualify for a Chapter 7 filing.
Monthly incomes that fall between $6,475 and $10,950, will be subjected to a second test. The second formula compares disposable income over 60 months with the amount of non-priority, unsecured debt in order to decide if a repayment plan has potential. If the disposable income exceeds twenty-five (25) percent of unsecured debt, you will likely be forced into filing under Chapter 13. An income less than twenty-five percent (25%) of unsecured debt will qualify for Chapter 7 filing.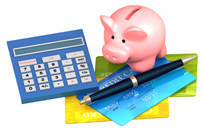 Basically, the tests are designed to determine if your income allows you to pay back your debts over a 5 year period. If this is deemed impossible, your application for Chapter 7 will be approved. However, if even a partial repayment plan is feasible, your filing may be converted to a Chapter 13 bankruptcy.
Those with a current monthly income below the state average will not be subjected to the Bankruptcy Means Test.
Since new bankruptcy laws now take into account a debtor's income, many people may be denied Chapter 7 and forced to file Chapter 13, even if they have no equity. This filing would require partial repayment of debts over a 3-5 year period, with the payment schedule being decided by the courts.
New bankruptcy laws make Chapter 7 filings more difficult and a financial counselor or bankruptcy lawyer can help you understand these changes and explain the application of the test formulas to your situation.
Recommended Reading:
Click here to get your answers to bankruptcy questions.
Learn more about filing bankruptcy.
Top of Bankruptcy Means Test
Go to the Bankruptcy Facts article list.